CROSS SECTION/02: BENJAMIN BRIDGES & CATRIN MORGAN
30 November - 22 December 2012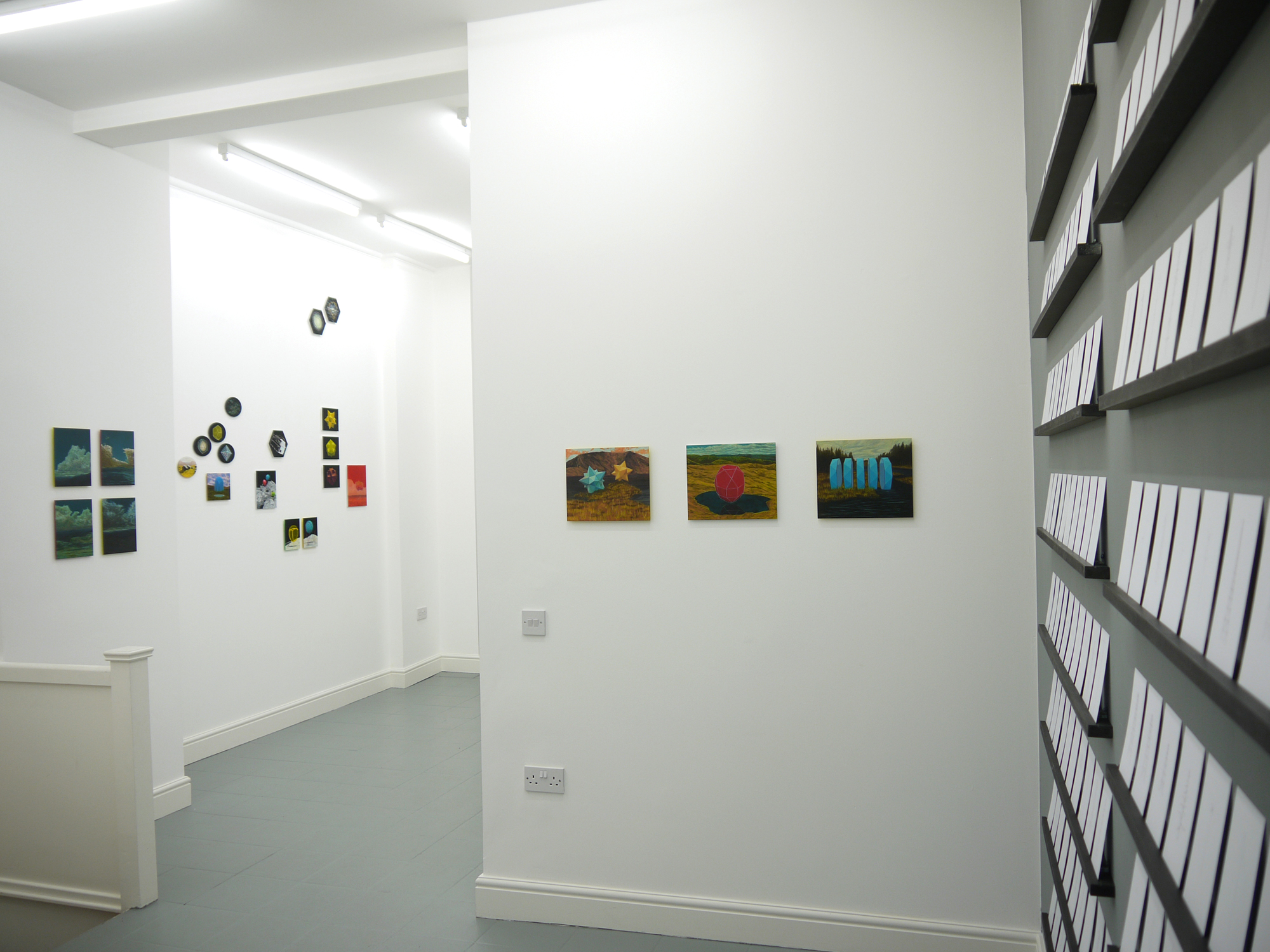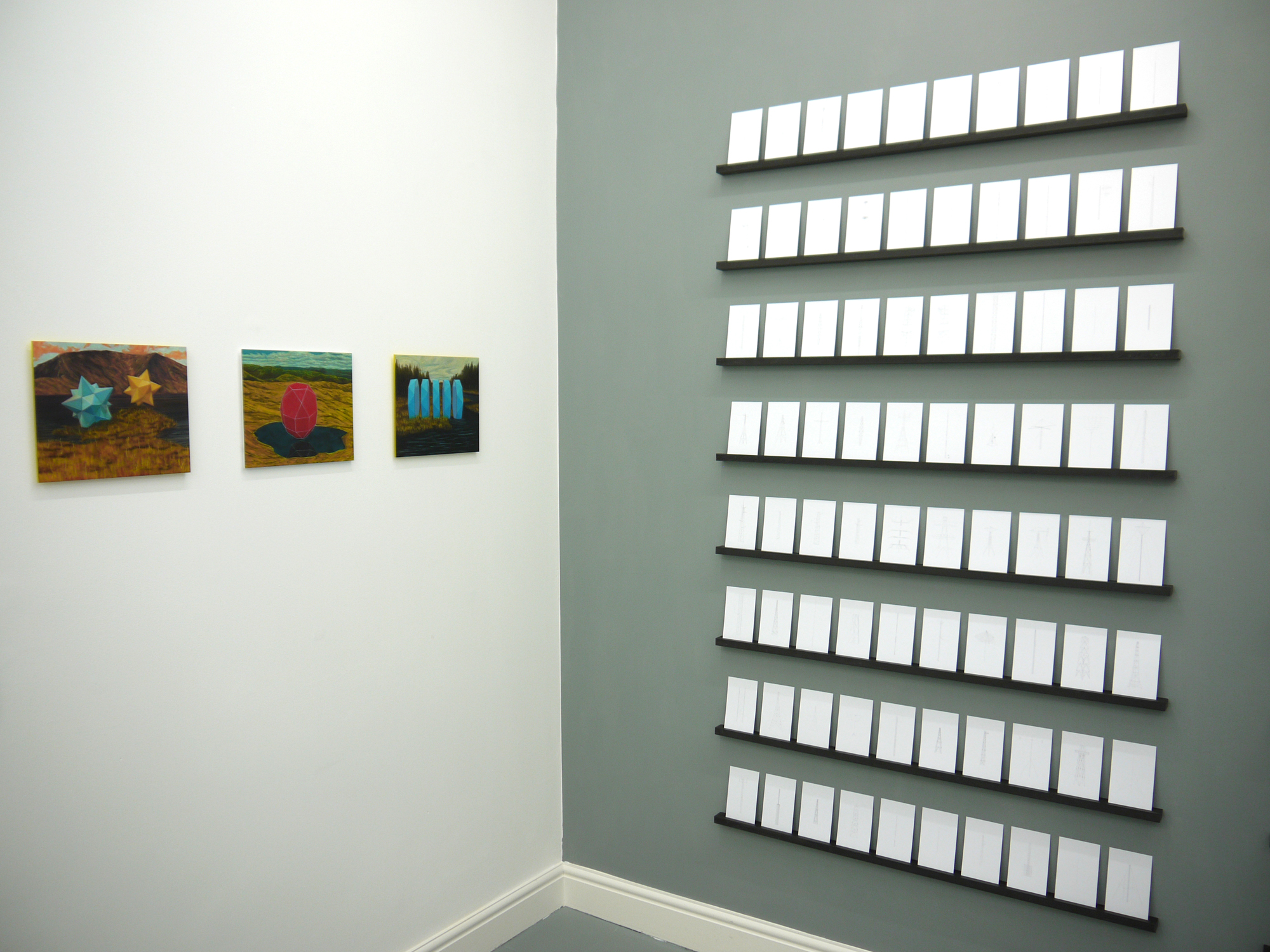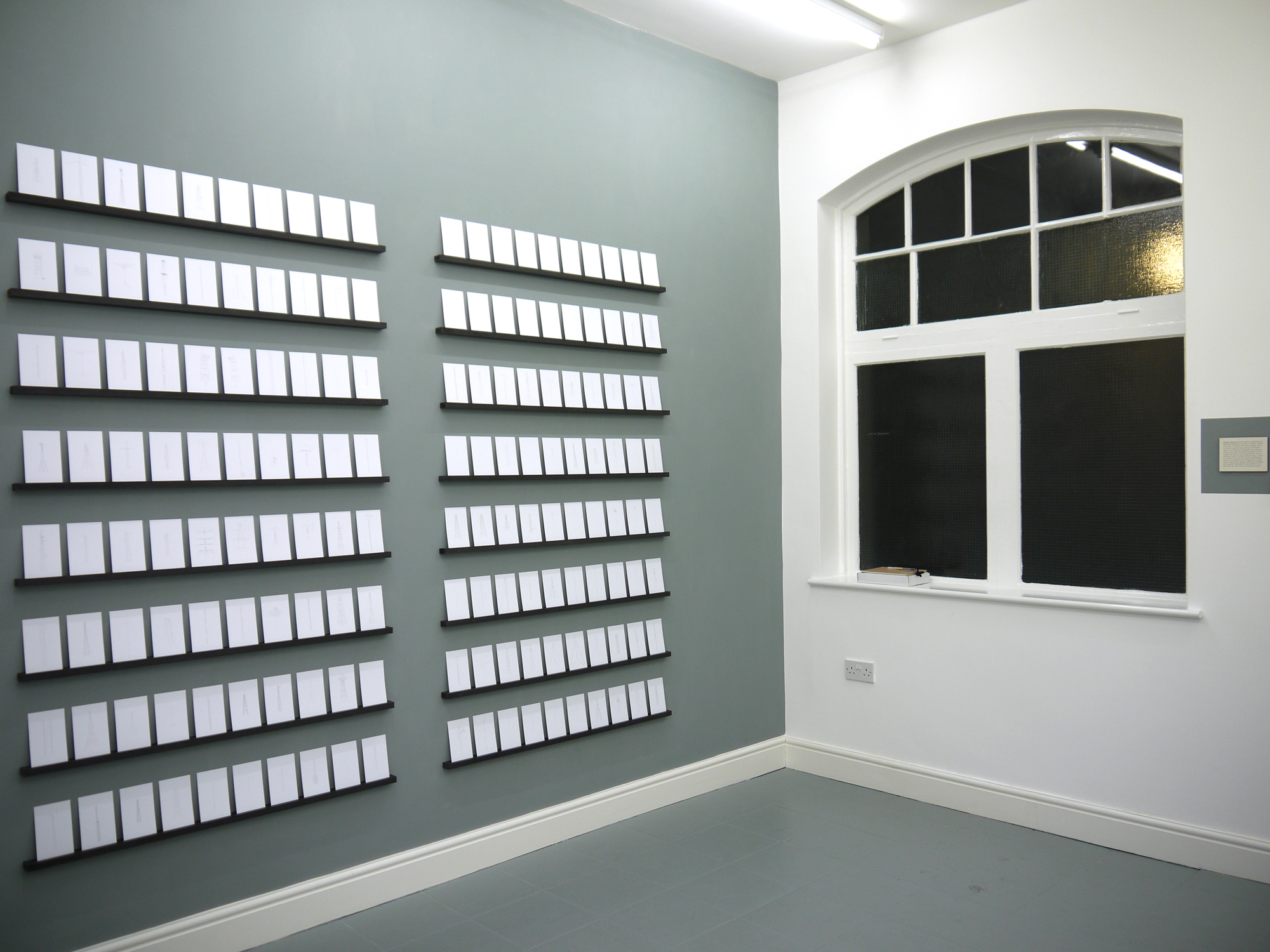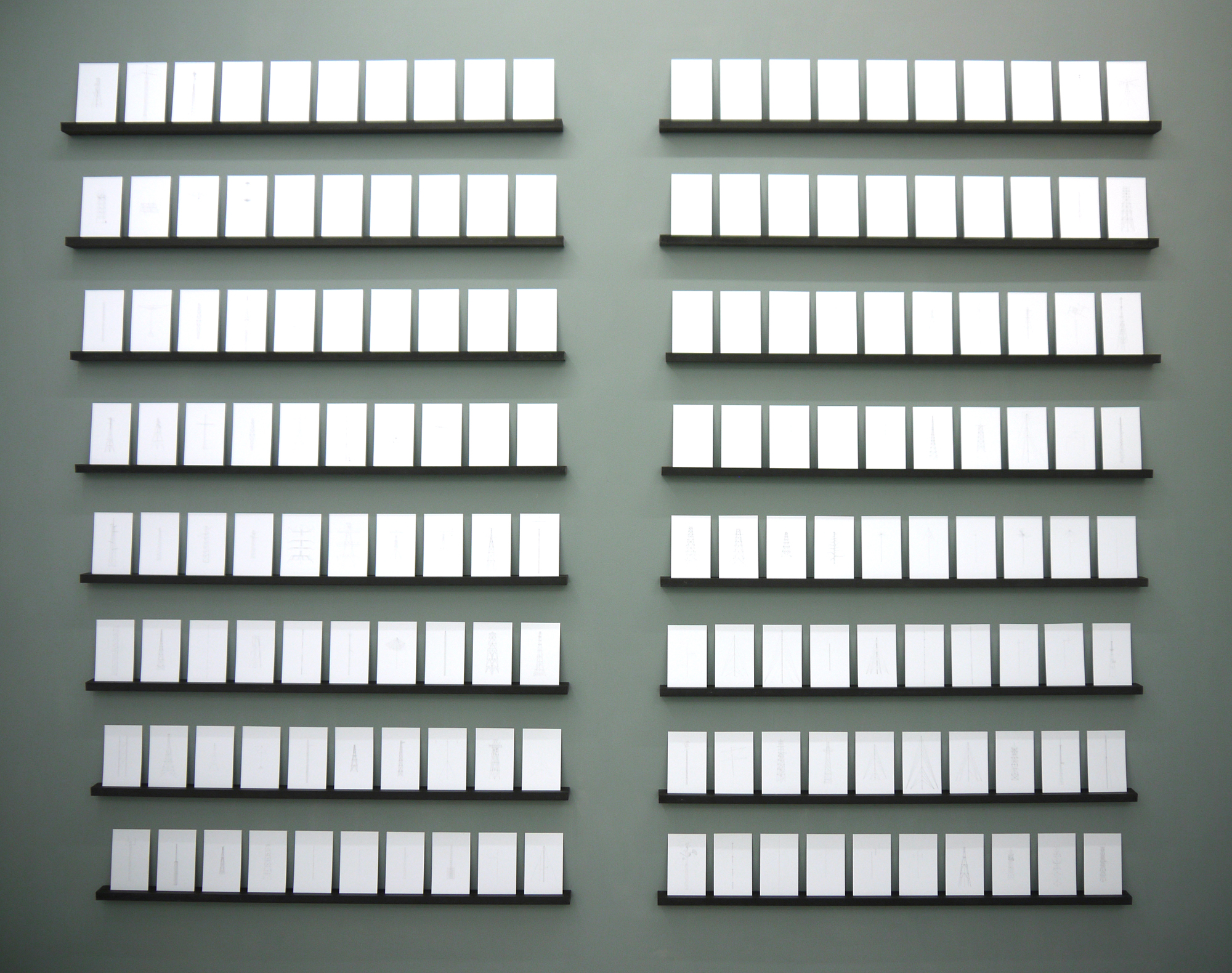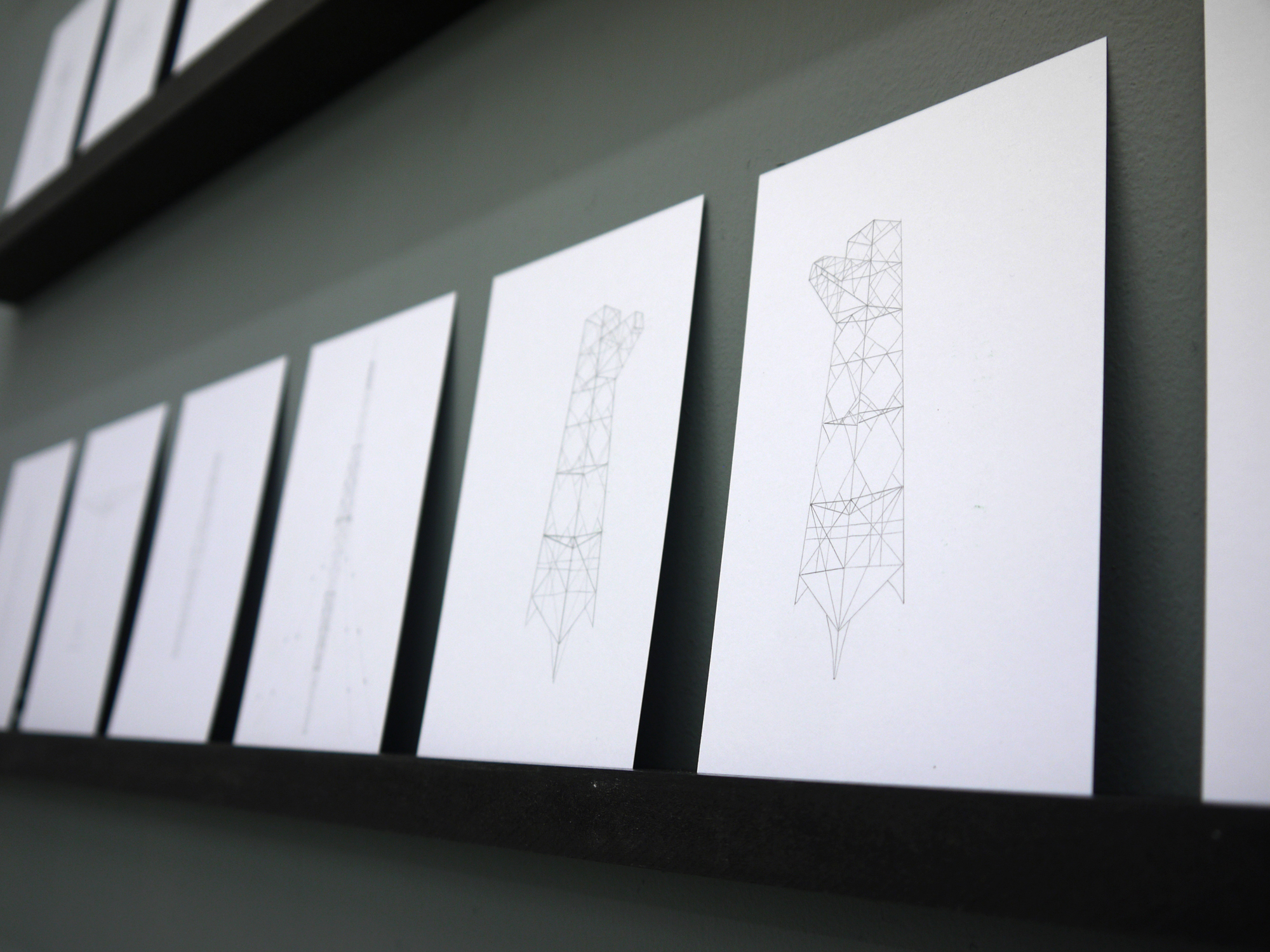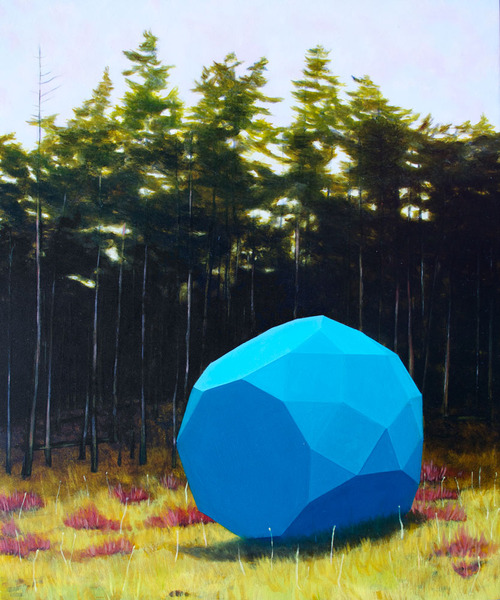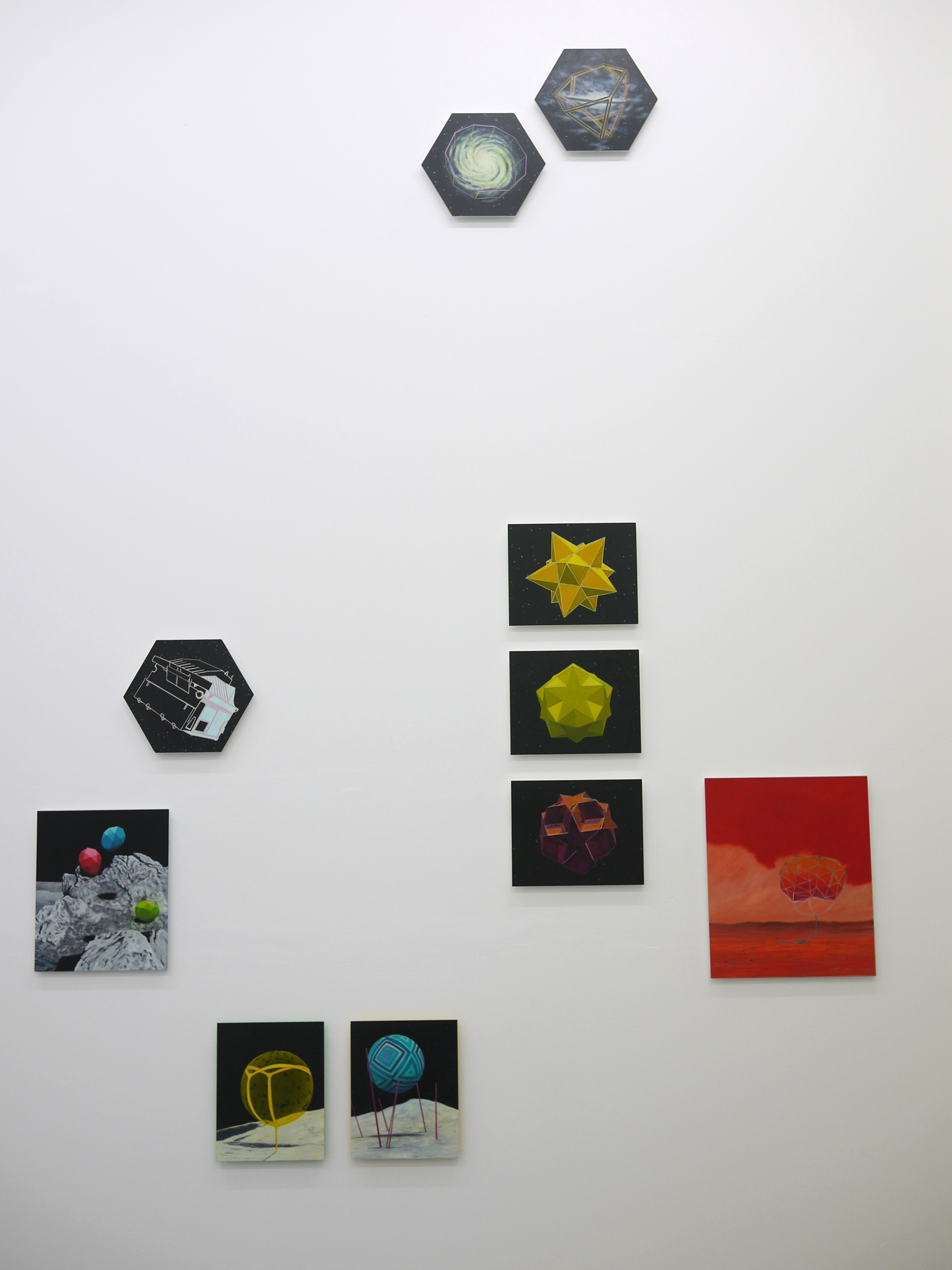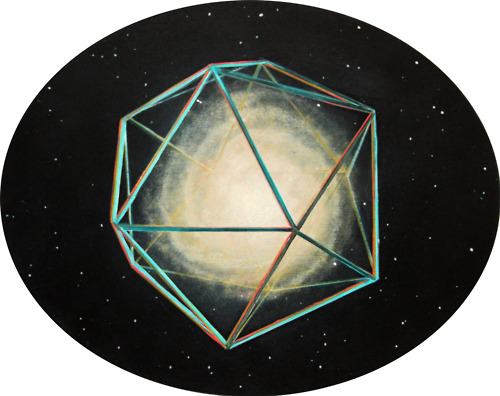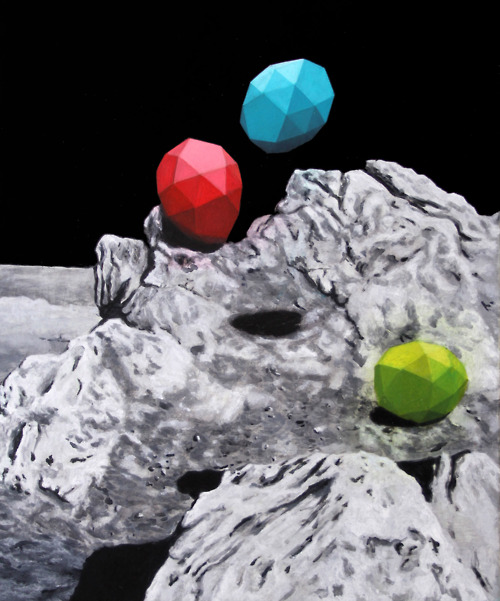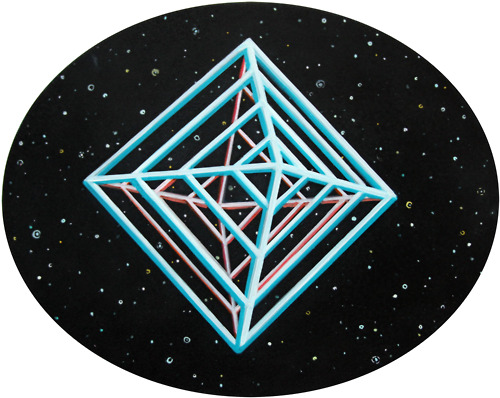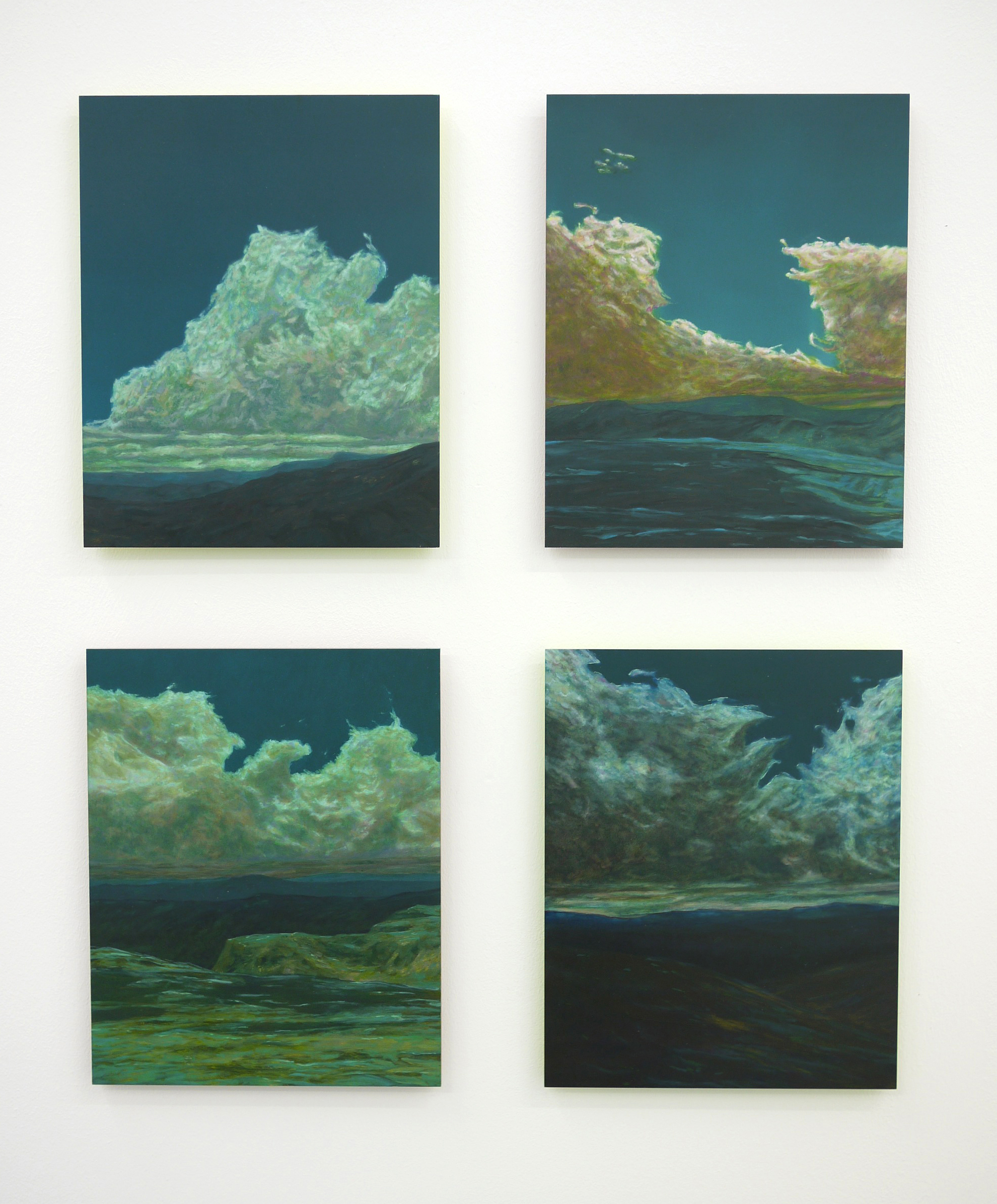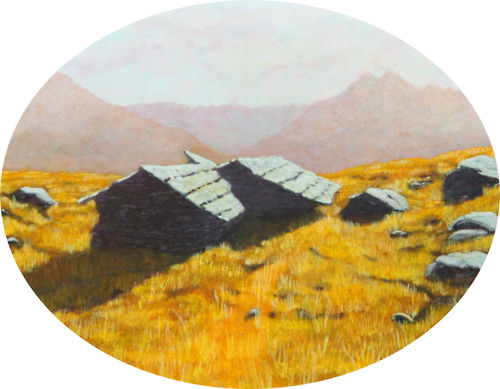 dalla Rosa is delighted to present Cross Section/02 an exhibition of recent work by Benjamin Bridges and Catrin Morgan. Both artists research the subject of landscape from different starting points, what links them is a sympathetic view of structure and space.
Catrin's work explores the relationship between text and image. She is particularly interested in creating work governed by underlying frameworks, rules and hidden meanings. In Numbers Stations Catrin gathers 161 postcard-sized drawings of transmitters creating a delicate installation that turns steely frames into fine lines.
Benjamin would call himself a landscape painter but admits that sometimes he will omit the land element, either through direct amendment of the painted environment, or through the insertion of artificial objects and entities. His aim is to stimulate the viewer in the mystery of the unknown. His land and lunar-scapes have a quality of detail that echoes traditional Romantic painting - rarefied and exceptionally smooth, earth and planets are complemented by alien volumes that seem to have just landed.
About the Artists
Benjamin Bridges was born in Leeds and spent much of his youth being dragged to the mountains of the Lake District, Norway and the Alps for which he is now very glad. For it has spurned a life long love of the world's wilderness, glaciers, mountains and lakes. He is now based in London where he graduated with a first class BA (hons) degree in fine art painting from Wimbledon in 2010 where the University of the Arts purchased his work for their collection. In 2009 he was shortlisted for the Prunella Clough Painting Prize and took part in the Royal Academy Summer Exhibition in 2008 and 2012.
Catrin Morgan completed an MA in Communication Art and Design at the Royal College of Art in 2008. She has now returned to the RCA in order to undertake a practice based PhD exploring the relationship between illustration and deception. In 2011 she received a scholarship from the Queen Elizabeth Scholarship Trust in support of her research. Her first book Phantom Settlements, a collaborative project with Mireille Fauchon, was published in June 2011 by Ditto Press, and she has just completed an illustrated edition of Ben Marcus's novel The Age of Wire and String which will be published by Granta Books in May 2013. She teaches at University College Falmouth and Norwich University College of the Arts.